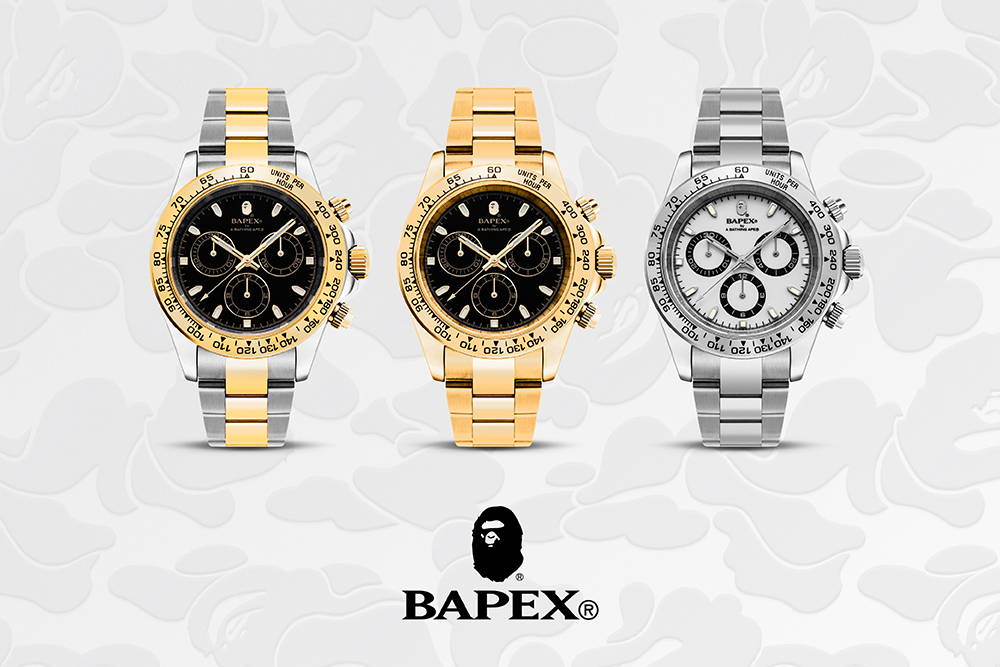 今回発売するType 4 BAPEX®は、お好みに合わせて選べる3種類の新しいデザイン。
伝統的な深みのある大胆な美しさを好む人にはゴールド x ブラック、すっきりとしたクールなカラーリングを好む人にはシルバー x ホワイトをご用意。さらに、ブラックとゴールドにシルバーの縁取りが施されたモデルも登場。

With BAPEX®, you always know that you are going to get wristwear that's ahead of the curve. Every new release has exhibited why BAPE® has been a leader of urban fashion trends for decades. These latest pieces are quite literally shining examples of their ability to create timeless accessories that will certainly become collector's items.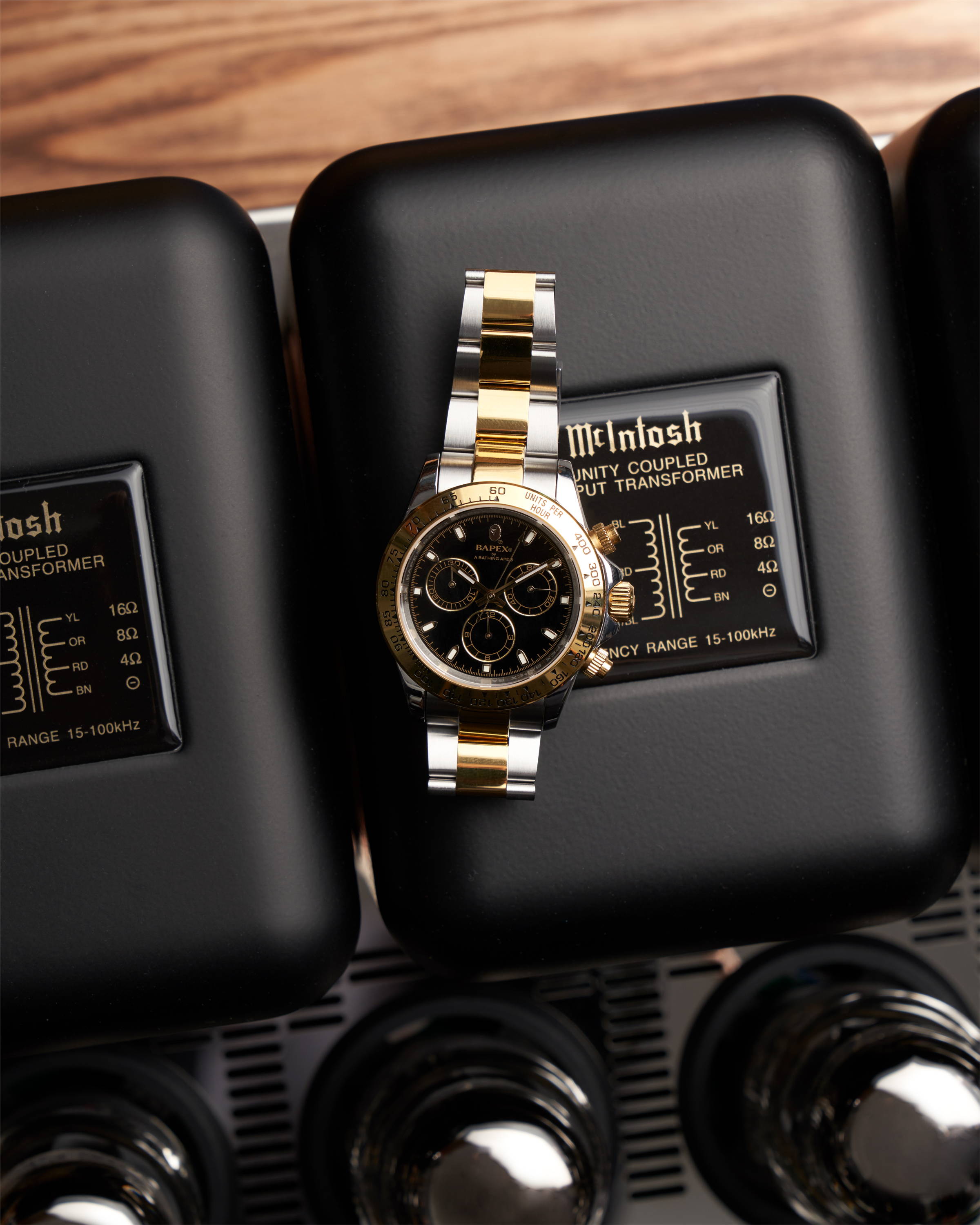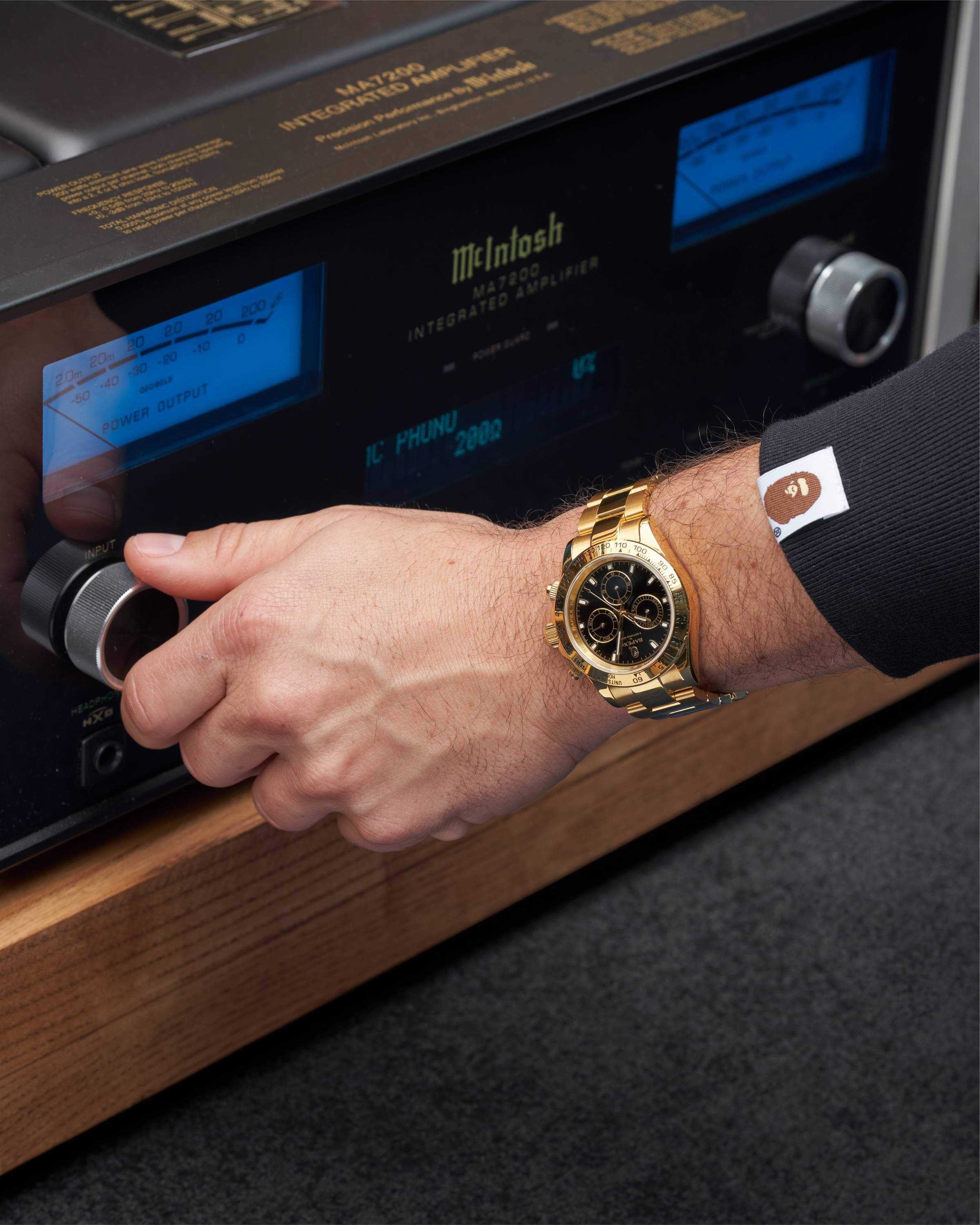 この3つのモデルには、傷のつきにくいクリスタル、100M防水、クォーツムーブメント、タフなパワーリザーブ、丈夫なステンレススチールブレスレットなど、BAPEX®コレクションに求められる優れた機能がもちろん備わっています。
There are 3 new Type 4 BAPEX® designs in this release. If you're a fan of the traditional deep and bold aesthetic, there's a fully gold and black one, and then on the opposite end you've got a bright silver and white for those who prefer light tones. The third is for those who like the best of both worlds: a black and gold design with a silver trim. All three, of course, come with all the exceptional features we expect of a BAPEX® collection – scratch resistant crystal, 100M water resistance, quartz movement, 54-month power reserve, and tough stainles ssteel bracelets. The only question you really need to ask is, are you a gold or silver person?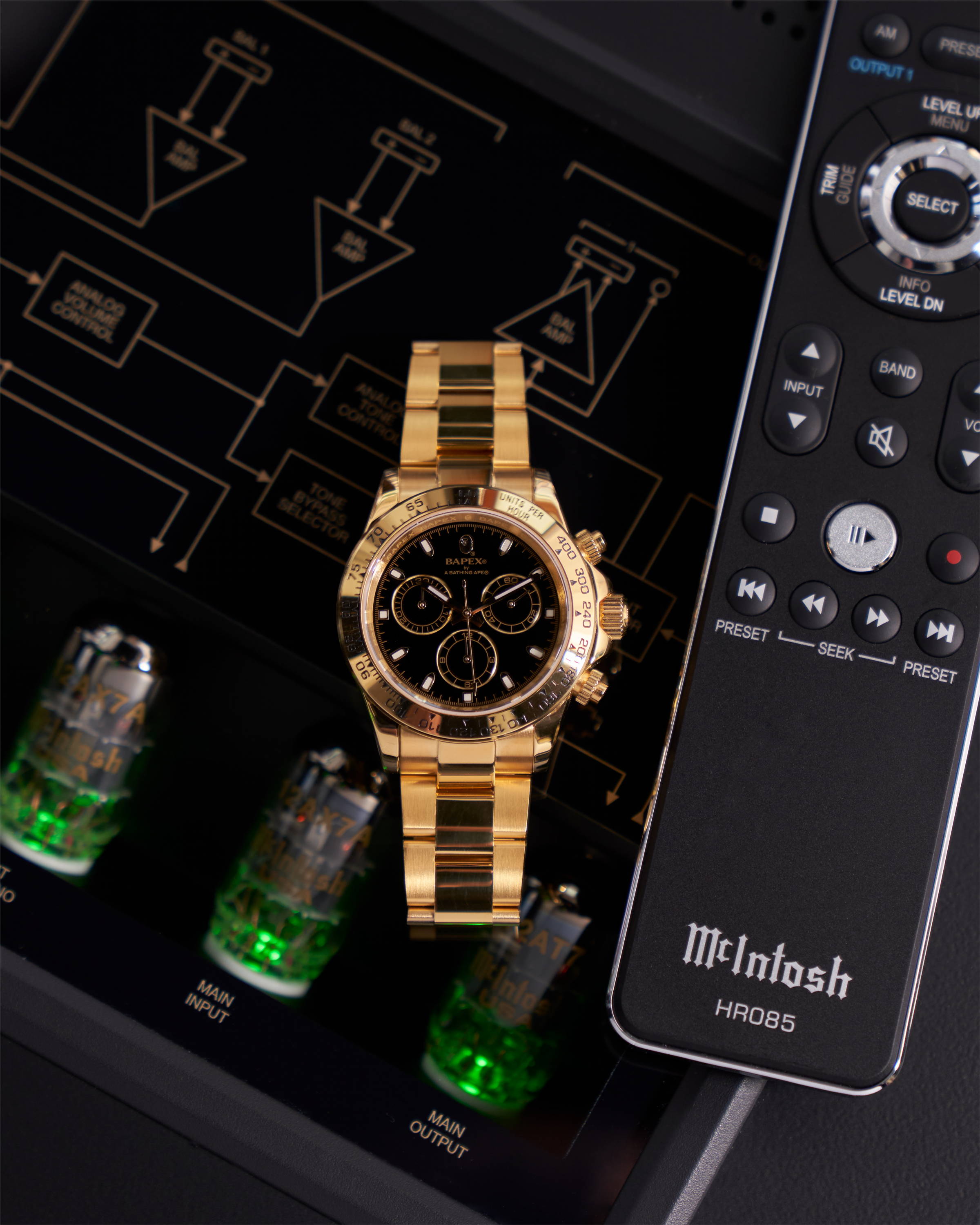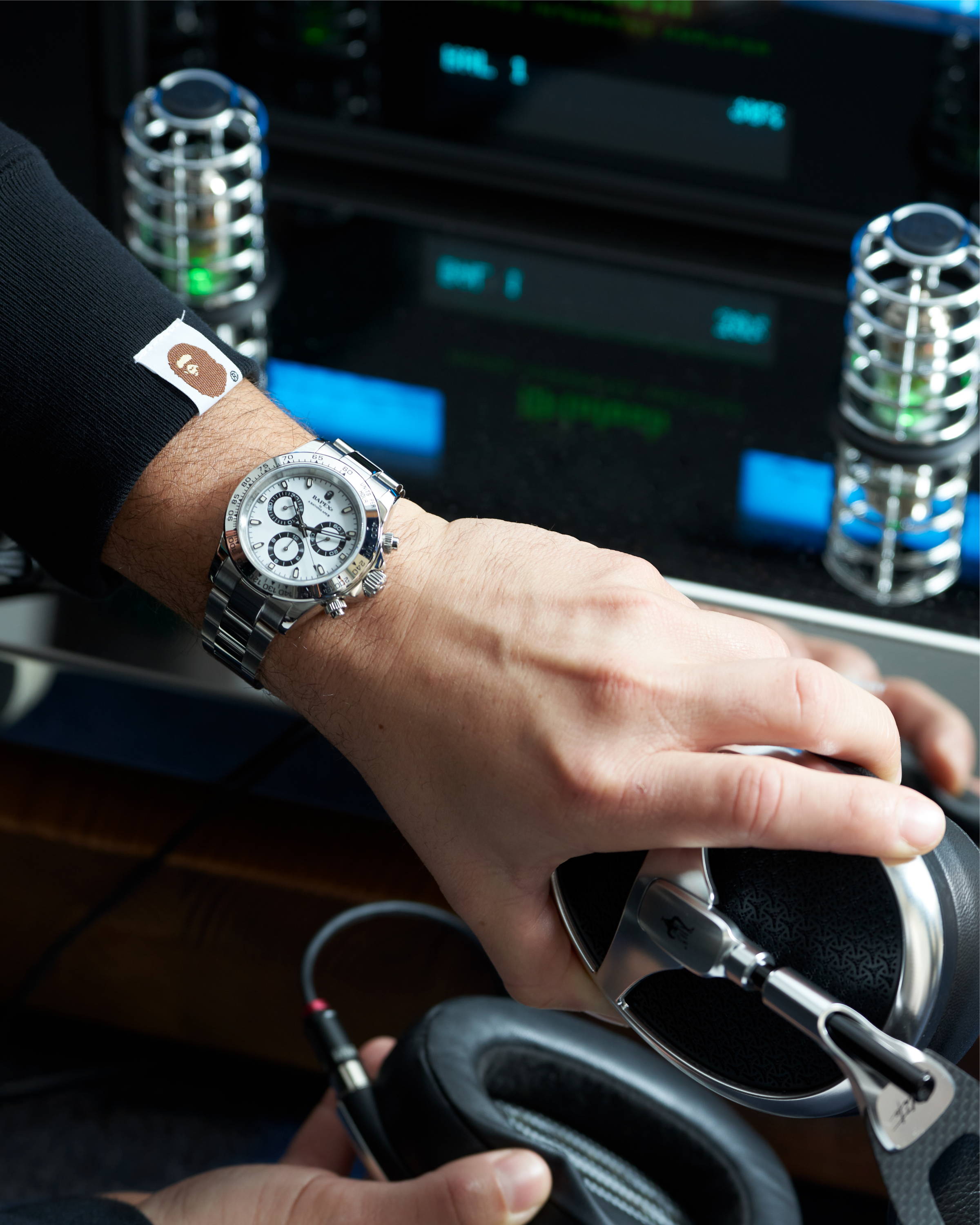 BAPE.COMにて2022年2月11日(金)、A BATHING APE®正規取り扱い店舗にて2022年2月12日(土)発売開始。
This collection will be available on BAPE.COM from Friday, February 11, 2022. and at A BATHING APE® authorized retailers from Saturday, February, 12, 2022. 
---